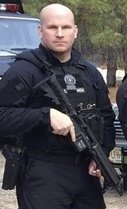 Bill S.
I am a currently serving Special Operations Police Officer in a large urban Police Dept. My Unit is a multi-function Unit that fulfills our SWAT mission, in addition to ancillary duties. I mention this only to provide frame of reference for the following review.
Eric Chasko is one of the most competent and capable instructors I have ever encountered. He is passionate about, and dedicated to, his craft; he is an outstanding teacher and a motivating coach. If you have the opportunity to train with him, do not pass it up. He can absolutely help you exceed any level of performance that you need to.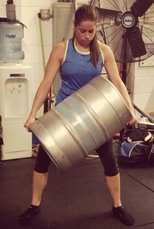 Loredana M (review for previous incarnation Redemption Kettlebell Gym)
Great gym, for all ages and sizes! If you are serious about change, use this gym and don't be intimidated. Or if you are an athlete looking to improve, he is your guy. Kettlebells works your entire body and really works your core without you even realizing you are working your abs (and who doesn't want that? No crunches!). Very smart and knowledgable trainer. He'll teach you the whys and hows on how to lift safely to prevent injury and he'll work around your limitations when needed. I attend the evening semi-private group training classes. One class and I'm sore for 2-3 days, which means the workouts are effective! I only go 1-2 times per week, due to work schedule restraints, and I still get great results. Support a small business and try him out. Worth every penny. But it's important to remember, you get out of it what you put in, in and outside of the gym.
Michelle Y (review for previous incarnation Redemption Kettlebell Gym)
This space has an amazing combo ~ TOP NOTCH trainer and well developed / result producing workouts. Eric is a GENIUS! Love the old school vibe of the space (warehouse). If you are truly looking for results I highly recommend Redemption Kettlebell!
Jessica Miscio
What a fantastic kb clinic you and your wife ran yesterday for our team and members. You and Lisa have tremendous knowledge and passion for what you do. I appreciate and respect all your wisdom and can't wait to see you guys for the next one!!